TIDAL HiFi Plus is the latest high-resolution, lossless audio service from Tidal. The company has launched a new model of its streaming speakers as well to complement this upgrade.
The "tidal desktop" is a new feature that was added to the TIDAL HiFi Plus. It allows users to stream music with no buffering issues. The "tidal desktop" also has an autoplay feature and a new equalizer.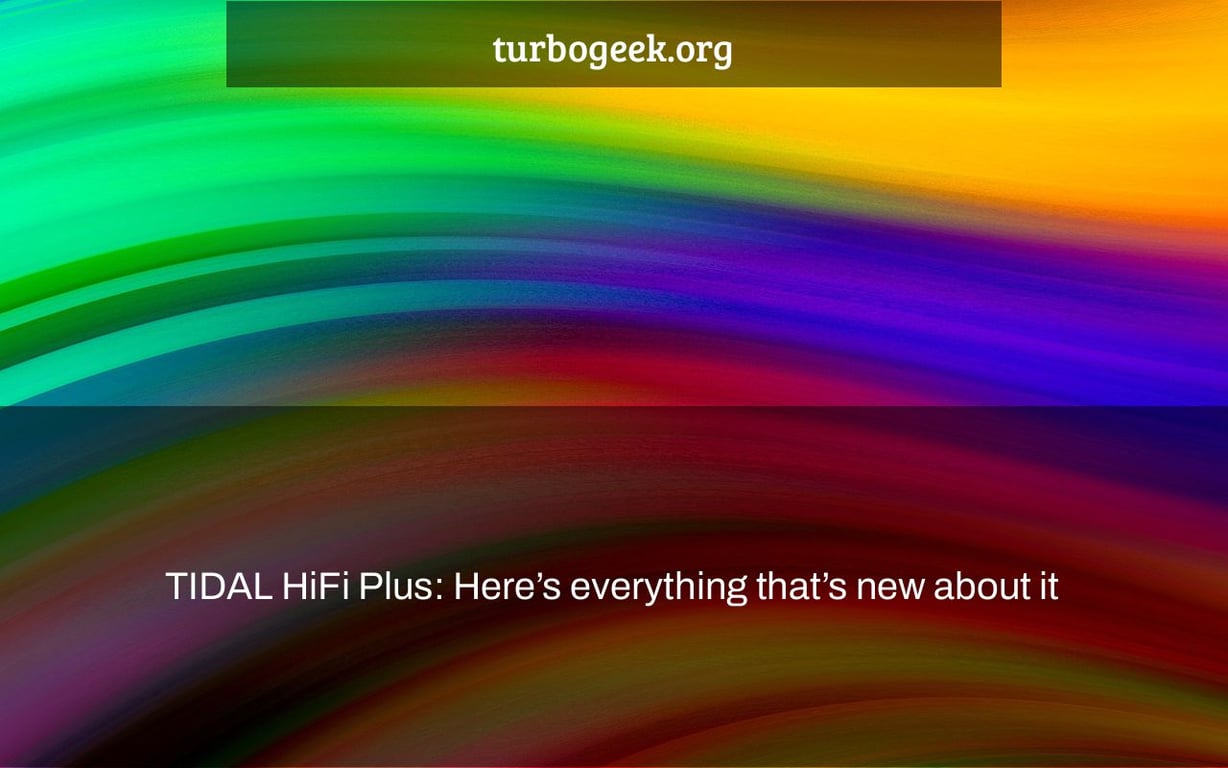 TIDAL, it should come as no surprise, takes audio quality very seriously, and they are currently the only streaming platform that offers high-fidelity audio on the move — at least in Malaysia. But, as previously said, every single customer (including myself) has now been upgraded to TIDAL HiFi Plus, their new plan that essentially replaces the prior premium plan, but what changes does it bring to the table?
The Usual
To start, the TIDAL HiFi Plus plan includes practically everything that the regular HiFi plan does, but at a lower price – that is, HiFi sound quality, offline listening capabilities, and access to TIDAL Connect and My Activity. But the story does not stop there. One of the advantages of the HiFi Plus plan is that you can listen to MQA – Master Quality Authenticated music, which means you can listen to actual master recordings as files that are simpler to download and stream over your mobile connection.
TIDAL also supports immersive audio formats such as Dolby Atmos Music and Sony 360 Audio Recordings, among others. You may be surprised to learn that these are things that I used to have on my prior non-Plus subscription. You are correct. So, what happened?
What's New: Fan-Centered Royalties and Payments Directly to Artists
Monthly direct-to-artist payments will be available on TIDAL HiFi Plus. This service will provide the artists access to an extra revenue source, allowing them to profit directly from their TIDAL followers. So, a determined amount (10%) of your HiFi Plus membership costs will be sent to the top streamed artist, which they can see in their activity feed, every month.
You may be wondering whether this is a replacement for streaming royalties, but the answer is no, since direct-to-artist payments are made in addition to standard streaming royalties.
Their new royalty model, on the other hand, is Fan Centered Royalties. Instead of the previous approach, in which streams were aggregated and then royalties were paid, the new model will pay royalties based on the actual streaming activity of each individual HiFi Plus subscription.
As a result, more targeted support from fans, who play a larger role in an artist's success, is expected. This is only accessible on the HiFi Plus subscription and will not be available on TIDAL HiFi.
TIDAL now offers a free plan, but there's a catch.
TIDAL has officially unveiled a TIDAL Free plan, which has never been available before. This plan functions similarly to Spotify Free, in that users get access to the whole collection of music but with limits such as streaming quality being limited to 160kbps and the possibility of ad interruption. Unfortunately, the plan is only available in the United States.
---
So, would you be subscribing to HiFi Plus in order to support your favorite artists while listening to high-quality music? To be honest, I was hoping that TIDAL will eventually enable desktop users to download music for offline listening, but it seems that this will never happen. But one may always hope.
Watch This Video-
The "tidal plans" is a new update for the TIDAL HiFi Plus. This update brings enhanced sound quality and an improved design. The app also now supports Apple CarPlay, Android Auto, and Voice Assistants.
Related Tags
tidal pricing
tidal apk
tidal login
tidal vs spotify
tidal music